Details
Freezer Guard Technology
Whether you need to place your freezer in your garage, outbuilding or anywhere else in your home, our Freezer Guard technology ensures your freezer will always function properly, even in temperatures as low as -15°C. We do not recommend you use your fridge compartment in low ambient temperatures
Frost Free
Defrosting the ice build-up in your freezer is a time-consuming and frustrating job, but it can be avoided with Frost Free technology which automatically defrosts the freezer. The warm air that enters your freezer when you open the door gets removed thanks to an automatic fan, leaving no chance for ice to build up.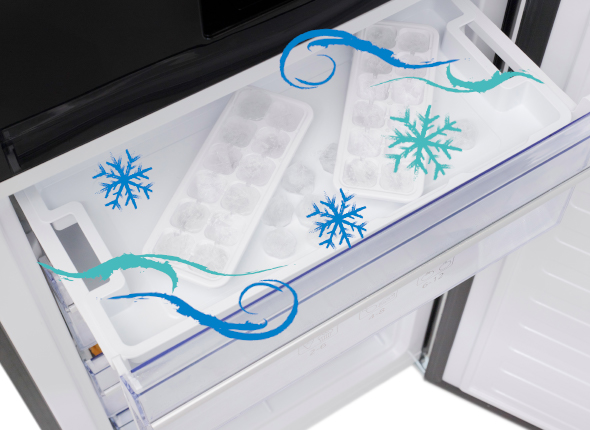 Ice Bank Tray
The ice bank tray offers a handy solution for making and storing ice cubes.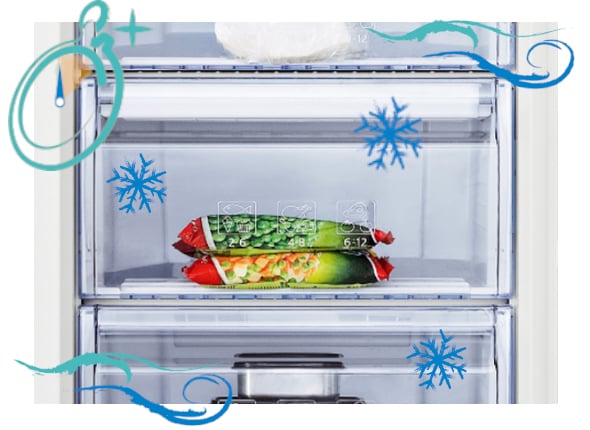 Fast Freeze Setting
Ideal for locking in your food's vitamins and nutrients, the fast freeze setting in the top compartments of our freezers freeze your food 10% faster than the other shelves.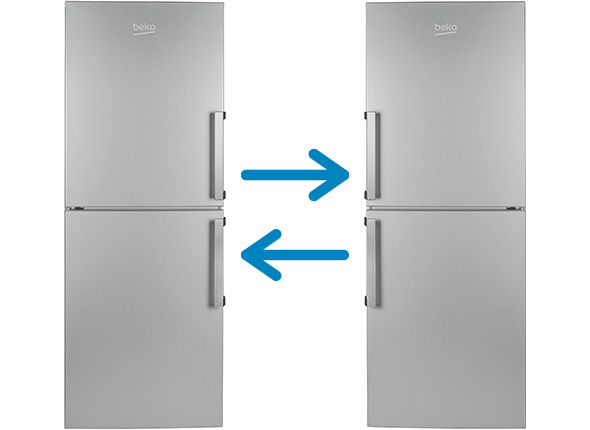 Reversible Doors
If you're restricted on where you can place your appliance in your home, the reversible doors on this model offer a convenient solution.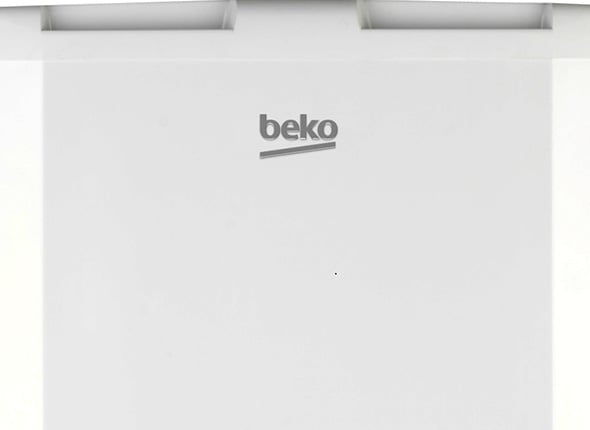 Curved Integrated Flush Handles
Open your appliance with ease thanks to the sturdy, curved integrated handle.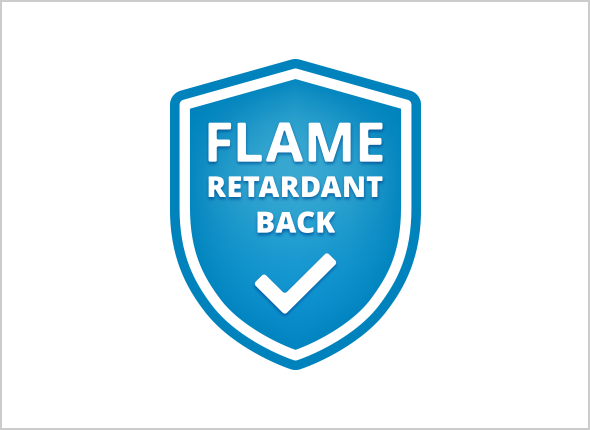 Flame Retardant Back
All our current refrigeration products are manufactured with either a metal flame retardant back or an aluminium foil covered flame retardant back, providing increased protection. All our refrigeration products exceed UK and European safety standards.
Brand Name
Beko
Fast Freeze
Yes
Manufacturer
Beko PLC
Height (cm)
145.7 cm
Width (cm)
54 cm
Depth (cm)
57.5 cm
Energy Efficiency Class
A+
Installation Type
Freestanding
Net Freezer Capacity - ltrs
168 L
Number of Freezer Drawers
4
Reversible Doors
Yes
Climate Class
SN-T
Product Type
Freezer
Shipping Height
153 cm
Shipping Width
58 cm
Shipping Depth
60.1 cm
Colour
White
Weight (kg) (Approximate)
42 kg
Defrost Type
No-Frost
Additional Information
4 Star Rating
16 Hrs Storage period in power failure
9 kg Freezing capacity per 24 hrs
Removable Door Seal
R600a Refrigerant
Load Capacity 220-240v