Description
Vaporetto Smart 40 Mop is a steam cleaner that combines the strength of steam, generated by a high pressure boiler, with a practical steam mop, thanks to the Vaporforce brush. Compact and provided with a complete set of accessories to effectively clean a number of surfaces: from floors to blinds, from hobs to curtains, from bathroom fixtures to plants and much more.
Kills and eliminates 99.99% of viruses, germs and bacteria*
High pressure boiler, up to 3.5 Bar
Vaporforce brush
Adjustable steam output with "steam ready" indicator light
Parking system for brush and accessories
10 included accessories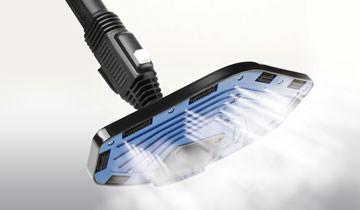 VAPORFORCE BRUSH: FASTER, MORE EFFECTIVE CLEANING
The new polygonal brush has a wide steam delivery surface which combines with excellent flexibility to get into even hard to reach spaces, guaranteeing faster and more effective cleaning. The integrated bristles make it easier to remove caked on dirt, as the power of steam works with the abrasive action of the bristles.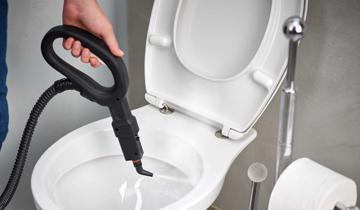 STOP GERMS AND BACTERIA
99.99%* of germs and bacteria are killed by the power of Vaporetto steam, proven effective in independent studies.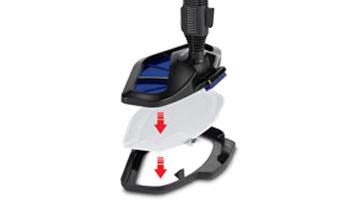 EASY ATTACHMENT - NO HANDS
Thanks to the simple attach/detach system, you don't have to bend down to attach the cloth to the brush. In fact, Vaporetto Smart 40_Mop combines the practical ease of a broom with the strength of steam offered by a cylinder steam cleaner with boiler.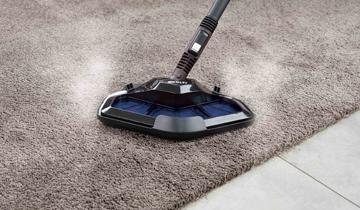 CLEAN CARPETS AND RUGS TOO
Vaporetto Smart 40_Mop has a special frame that allows it to move easily over carpets and rugs, allowing you to clean these surfaces with steam, eliminating dust and unpleasant odours and removing dirt.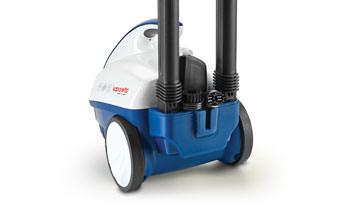 ACCESSORIES ALWAYS WITHIN REACH
All the accessories, including the extension tubes and the Vaporforce brush, can be placed in the rear compartment, offering the dual advantage of keeping everything within reach while cleaning and keeping everything organised when the work is done.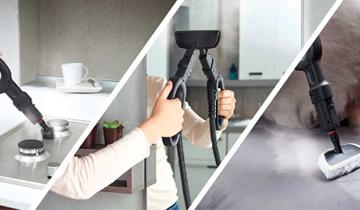 FOR CLEANING VARIOUS SURFACES
Using the various provided accessories, you can clean different surfaces: taps, bathroom fixtures, tile grouting, mirrors and windows, hobs and burners, radiators and rolling shutters, cabinets and doors, clothing and curtains.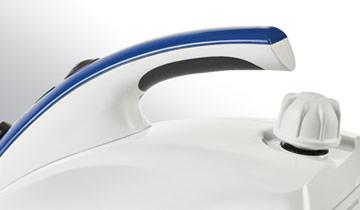 SAFETY CAP
Technology at the service of safety. The Vaporetto cap does not unscrew if there is even a minimal residual pressure inside the boiler.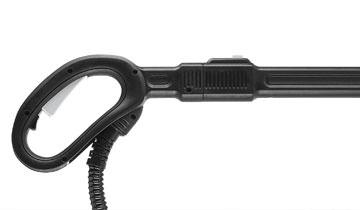 ERGONOMIC HANDLE, FOR MORE COMFORTABLE USE
The steam hose offers a lighter and more practical ergonomic handle to which accessories connect directly, without the need for an adaptor.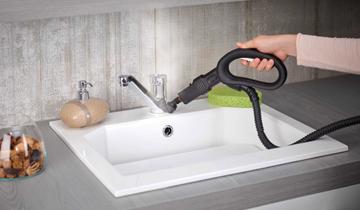 GOODBYE TO CAKED ON DIRT
Using the steam concentrator, stains and hard to remove dirt like grease and limescale won't be around for long.
*Tests carried out by third party and independent laboratories attest that Polti Vaporetto kills and eliminates 99.99% of viruses, germs and bacteria.

VAPORFORCE BRUSH
Floor brush with a 55% larger cleaning surface*: the polygonal shape makes cleaning faster, even in the tightest corners. The openings throughout the surface ensure deep down clean.

CARPET ACCESSORY
This frame, used in combination with the floor brush, can clean carpets and rugs.

WASHABLE MICROFIBRE CLOTH
To be used on the small brush to collect the dirt dissolved by the steam. Can also be used on mattresses and fabrics.
SMALL BRUSH WITH WINDOW CLEANING FITTING
For use on upholstered items and mattresses together with the sockette. The rubber blade offers sparkling windows with no streaks that stay cleaner longer.

SMALL NYLON BRUSHES
Attached to the handle, they combine concentrated steam with effective abrasive action. In various colours and sizes for different types of use.

STEAM CONCENTRATOR
Ideal for cleaning bathroom fixtures, bathtubs, hob burners, the refrigerator and tile grouting.

SOCKETTE
Sockette to collect the dirt that is dissolved during steam cleaning. Can also be used on mattresses and fabrics.

FUNNEL
To quickly fill the boiler.
Working autonomy

1,6 l

Dimensions (LxWxH)

42 x 24 x 29 cm

Accessories included

10

Adjustable steam output

Yes, up to 85 g/min

Boiler material

Stainless Steel

Brush Parking Unit

Yes

Parking unit for extension tubes

Yes

Weight

5 kg

Max power

1800 W

Operating reach

7,5 m

Wheels included

Yes

Child-safety steam lock

Yes

System

Pressurised boiler with safety cap

Steam ready indicator light

Yes

Heat-up time

8 min

Accessory storage case

Yes, backdoor

EAN

8007411011559

Product code

PTGB0069